School Safety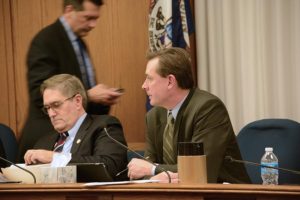 In Chesapeake, new security measures have been implemented and, as chance would have it, I had the unique experience to participate in a lock down drill one morning while dropping my son off at school.  Because we arrived after the official start of the school day but only minutes after the drill began, my son and I were ushered into an office and I witnessed first-hand the response and monitoring protocols that ensure the safety of each student.  It would be an understatement to simply say I was impressed.  Tremendous credit should be given to the Chesapeake City Council, the Chesapeake School Board, the Superintendent, our building principals, teachers and local law enforcement in devising and implementing current security and lock down procedures.  Again, I was thoroughly impressed and remain confident in the safety of our schools.
In addition to local efforts, numerous bills enhancing school safety were introduced during the 2019 General Assembly, which I supported and co-patroned:
-HB1729 requires each school counselor employed by a school board in a public elementary or secondary school to spend at least 80 percent of his or her staff time during normal school hours in the direct counseling of individual students or groups of students.   Furthermore, this year's budget included an additional 12 million dollars to hire additional school counselors.
-HB1732 requires each school board to develop safety training procedures in the event of an emergency situation on school property and requires such training to be delivered to each student and employee in each school.
-HB1733 requires (i) the Virginia Center for School and Campus Safety to develop a model memorandum of understanding (MOU) and (ii) every school board that employs school resource officers to enter into an MOU with their local law-enforcement agency which sets forth the powers and duties of the school resource officers.
-HB1738 requires the plans and specifications for new or remodeled public school buildings to be reviewed by an individual or entity with professional expertise in crime prevention.
-HB1739 specifies that, for the purpose of grant eligibility involving security equipment through the Public School Security Equipment Grant Act of 2013, security equipment includes software and mobile applications.
-HB1631 was introduced to encourage retired law-enforcement officers to serve as school security officers.  This bill would allow retired law enforcement officers to continue receiving retirement during a subsequent employment by a local school division as a school security officer.  This bill failed in Appropriations Subcommittee because of VRS concerns but I will introduce it again next year!!
Work Force Development
Virginia's "caboose budget" provided funding for the "Tech Talent Pipeline" to create 25,000 new computer science degrees.   In addition, funding was included for the Workforce Credential Grant Program to give priority to institutions that offer noncredit workforce training programs in high-demand fields.
Legislation was also passed strengthening Virginia's Apprenticeship Programs and expanding opportunities for Virginians who need to earn a paycheck while developing skills to fill labor shortage in high-demand areas. Jobs like the ones at the Newport News Shipbuilding are at the forefront of emerging technology which enables "digital shipbuilding."
K-12 Education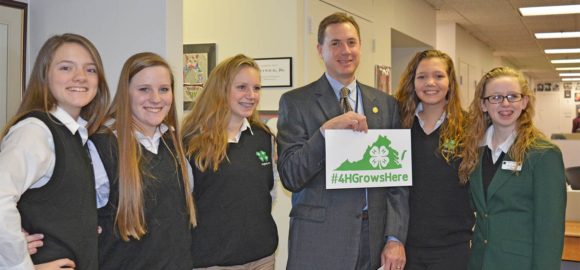 In 2013, when I first ran for the House of Delegates, I promised to advocate for full restoration of lottery funds previously dedicated to our schools.   Each year I have advocated for and the General Assembly has returned a percentage of these monies.  This year an additional 34.7 million of additional lottery funds will go back to Virginia's schools. As a member of House Education Committee, I remain committed to advocating for you on the state level, ensuring our public schools have the resources they need for our children to succeed.
Higher Education
As chair of the "Higher Ed" subcommittee I am particularly pleased with the General Assembly's actions on college tuition.  This year the House of Delegates passed legislation to make it easier for middle class families to afford college by lowering the price of Prepaid 529 plans. The legislation will lower the current cost of an eight-semester contract by more than $3,000. Additionally, for the last several legislative cycles, the General Assembly and Virginia's colleges/universities have wrestled with rising tuition rates and concerns of "unaffordability" for many Virginians.  Although initiated in the Appropriations Committee, I was deeply involved in discussions and heard from many citizens regarding rising tuition.  This year Virginia's budget provided additional funding for colleges and universities; however, in order to receive the funding, each college/university must "freeze" tuition rates for a period of time.   Unfortunately, this "carrot and stick" approach was necessary because the last time funding was increased for colleges and universities, with the understanding tuition would be frozen, some institutions raised rates anyway.  As an added measure and despite significant opposition from higher education institutions, legislation was passed mandating that each Virginia college and university receive public input before raising its tuition.
A Better Virginia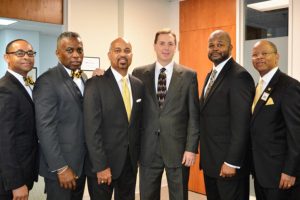 Public Safety In 2018, I made a commitment to reintroduce HB757 which requires a registered sex offender who enters an emergency shelter, pursuant to a declared state or local emergency, to notify a member of the shelter's staff.   This legislation failed in the Senate last year but this year's bill, HB2303, made it through the House, Senate, and both chambers defeated Governor Northam's amendments which would have inexplicably "gutted" the bill.  If Governor Northam doesn't veto the bill, it will become law in time to ensure the safety of Virginians during declared emergencies, in particular those of Hampton Roads during the upcoming hurricane season.
Last year I introduced the "Enhanced Public Safety Telephone Services Act; Implementation of Next Generation 9-1-1 Services." This legislation is paving the way to replace antiquated analog 911 services.  During the 2019 Session, I introduced a budget amendment establishing an Emergency Response Systems Development line of credit which will allow design and implementation to move forward.  As indicated last year, by using existing funding streams, these improvements will NOT result in any fee or tax increase.
Coal Ash.  Of significant environmental importance to Chesapeake is legislation introduced and passed requiring Dominion Energy to excavate coal ash from its site known as Chesapeake Energy Center, located on the southern branch of the Elizabeth River.   This legislation requires 25% of the coal ash to be recycled with the remaining ash removed and stored in a lined landfill meeting federal permitting standards rather than remain in a "filled and capped" state.
Traffic.  In addition to other noticeable traffic projects around Hampton Roads, you will soon see improvements and widening of the Chesapeake High Rise Bridge- from which you can see and pass Dominion's Chesapeake Energy Center.  In addition, this year's budget included funding for expansion of the Hampton Roads Bridge Tunnel by 2025.
Veterans Initiatives
The Commonwealth of Virginia is home to approximately 800,000 veterans and 150,000 active-duty military members and their families.  Every opportunity should be taken to communicate our gratitude to thank the "brave" for keeping our Country "the land of the free."
As a small token, I introduced a bill creating a special license plate for service members who have been awarded the Navy and Marine Corps Medal. Once this legislation becomes law, you will be able to request and view the license plate on the DMV website.
Thank You
THANK YOU for allowing me to represent you in the Virginia House of Delegates; it is both an honor and privilege I take seriously.  If you would like to learn more about me or my legislative work, please call my District Office at (757) 382-4156 or email deljleftwich@house.virginia.gov.
Respectfully,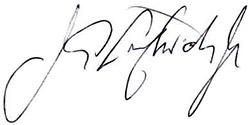 J. A. "Jay" Leftwich, Jr.
308 Cedar Lakes Drive
Second Floor
Chesapeake, Virginia 23322