During the 2017 Session, the General Assembly adopted a balanced state budget – as the House of Delegates continued its goal to be fiscally responsible. The House budget eliminated several fees and proposed a reduction in borrowing to lower the state's debt by almost $70 million. In addition, we adopted a new transparency measure – a video archive of each day's session that may be viewed at www.virginiageneralassembly.gov. We also took action to improve (1) Virginia's economy, (2) both K-12 and higher education and (3) our Commonwealth as an ideal place to work, live and raise a family.
The Economy and Work Force Development
Last year, I co-patroned and/or supported measures adopted by the General Assembly to address the concerns of Huntington Ingalls Newport News Shipbuilding and the Port of Hampton Roads in regard to training and maintaining a qualified work force.  This year, the shipyard reported The USS John Kennedy is under construction and the USS Washington is the next carrier to come in for refueling and complex overhaul.  The shipyard will also be a subcontractor on the new Columbia-class ballistic missile submarine.  Over the next several years, approximately 3000 new hires for construction will be required.  With the commencement of the expansion projects at Norfolk International Terminals (NIT) and Virginia International Gateway (VIG), the port's continued facility and service improvements at Newport News Marine Terminal (NNMT), there will continue to be a demand for a qualified workforce in the Hampton Roads area.
K-12 Education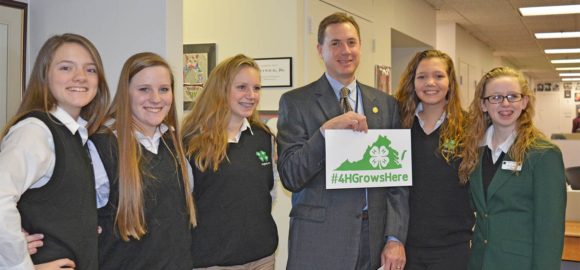 When I ran for the House of Delegates in 2013, I pledged to advocate for restoration of lottery proceeds to our schools.  In 2016, I reported:  "at least half of the lottery funds will be restored as direct funding to our schools.  While this is good news, I will continue to advocate for full restoration."  This year an additional 15% of lottery money, supplanted prior to 2010, has been restored for a total of 87.5%.  Moreover, lottery money is being returned with "no strings attached" giving local school boards flexibility to apply expenditures to the areas a particular school division needs it most.
Education is the foundation to a strong workforce capable of tackling 21st century issues. With this in mind, I submitted a budget amendment to expand tuition eligibility for college students that are enrolled in full- or part-time undergraduate or graduate teacher education programs for critical teacher shortage disciplines; I also co-patroned HB1981 (Greason), which requires the State Board of Education to promulgate regulations for the designation of  "School Divisions of Innovation."  HB1981 exempts local school boards from certain regulatory and statutory provisions, allowing school administrators, teachers and staff to adopt alternative policies to better meet the diverse needs of students, improve student learning, and strengthen educational performance.  This legislation will also provide an opportunity to enhance college and career readiness skills.
Higher Education
Several initiatives passed this year to reduce the expense of a four year degree. Dual enrollment credit provides a great opportunity for students to begin working on their degree while still in high school. HB1662 (Greason), establishes a uniform policy for granting undergraduate course credit to entering freshmen.  This legislation will improve a student's ability to receive college credit while in high school, allowing him or her to both enter the workforce sooner and reduce the expense of receiving a degree.
A Better Virginia
HUMAN TRAFFICKING continues to be a serious concern throughout the Commonwealth which has proven to transcend all neighborhoods, school districts and age groups.  Because school counselors and nurses are in a unique position to recognize many victims and training already exists through the Department of Social Services, I submitted HB2282, which requires the State Board of Education to develop guidelines for school counselors and nurses to receive training in recognizing the signs and symptoms of trafficked children.
One the fastest growing problems in Virginia, and across the nation, is the rise of OPIOID AND PRESCRIPTION DRUG ADDICTION.  I personally know several families who have struggled with this problem and who have lost loved ones to overdose.  To educate myself on this matter I attended a conference and conferred with several colleagues on how to address this epidemic.  With Dr. Todd Pillion (R-Abingdon, VA) taking the lead, I co-patroned six House Bills (HB2161, HB2162, HB2163, HB2164, HB2165 and HB2167) to address a wide array of issues associated with prescribing opioids.  In a nutshell, this legislation allows for better monitoring and sharing of information between providers, establishes physician training and educational standards in the safe and appropriate use of opioids, and will lead to shortening the length of a prescription to minimize the risk of addiction.
Today, many of our most precious assets and information are stored and maintained on-line. To ensure the orderly management of these assets and the transfer to intended heirs/beneficiaries after death, I filed HB 1608, the UNIFORM FIDUCIARY ACCESS TO DIGITAL ACCESS ACT.  This bill establishes guidelines and procedures allowing fiduciaries (Executors, Guardians, Powers of Attorney and Trustees) to manage digital property like photographs, emails, social media, computer files, web domains, on-line content and virtual currency in the event of death or incapacity.
Veterans Initiatives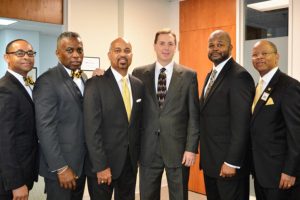 The Commonwealth is home to approximately 800,000 veterans and 150,000 active-duty military members and their families.  I co-patroned HB2206 (Cox), the Virginia Veteran and Family Support program, which establishes a cost-effective program to refer veterans to mental health, physical rehabilitation, and other services as needed to help them achieve individually identified goals.
Thank You
THANK YOU for allowing me to represent you in the Virginia House of Delegates; it is both an honor and privilege I take seriously.  If you would like to learn more about me or my legislative work, please call my District Office at (757) 382-4156 or email deljleftwich@house.virginia.gov.
Respectfully,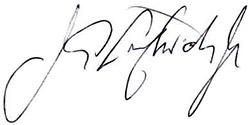 J. A. "Jay" Leftwich, Jr.
308 Cedar Lakes Drive
Second Floor
Chesapeake, Virginia 23322